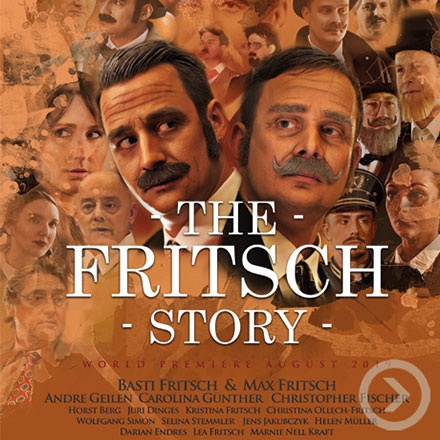 Push play! - 100 years of FRITSCH in moving pictures
You only do that once in your life: Bringing your own company history with your own team and largely under your own direction as a film to the big screen. No one counts the working hours, but it was fun for everyone who was there. It was a lot of fun. Take a look at how Sebastian and Max Fritsch slip into the roles of their ancestors and, together with many others from the large FRITSCH family, bring 100 years of FRITSCH to life. Funny, touching, with pride and as a bow to all who were FRITSCH before them. And are now.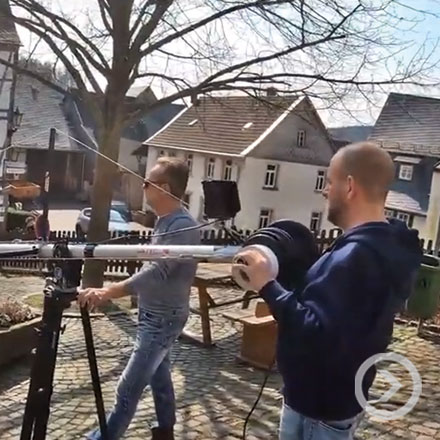 It was hilarious - the Making-of
Here you can see entertaining excerpts from the sometimes gruelling work on "The FRITSCH Story".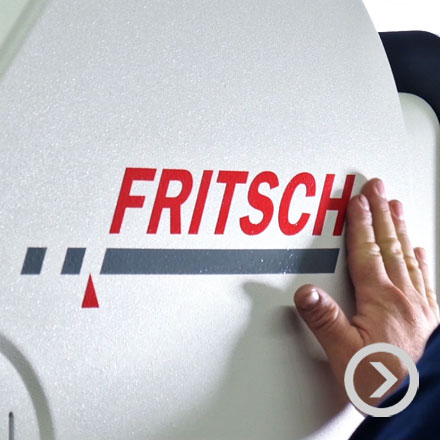 FRITSCH today – the image film
Here you can experience what FRITSCH as a company does and is today.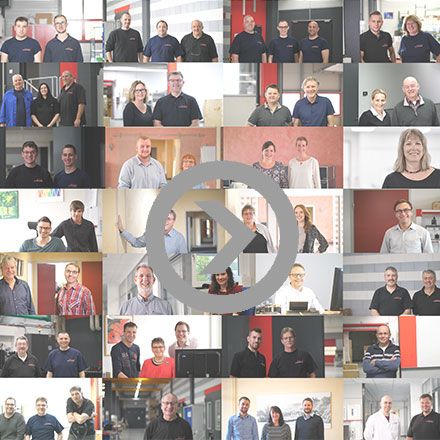 Writing history is only possible together
The FRITSCH story would be inconceivable without everyone who wrote it. The company, which Max and Alfred Fritsch founded in 1920 as a two-man company and which had a good dozen employees in the 1950s, now employs around 120 people at its headquarters in Idar-Oberstein and all over the world. Over a period of 100 years, approximately 240 people have worked for FRITSCH, many of them for several generations. They all shape the big FRITSCH family - and we THANK them all!