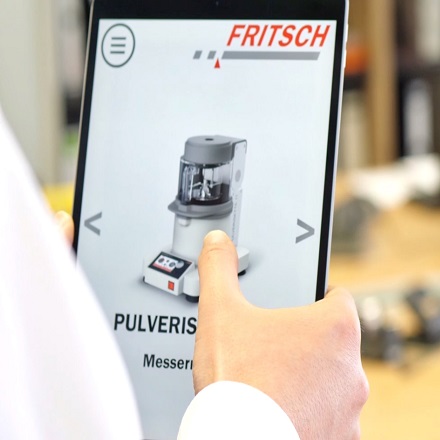 With the next generation into the 21st century
Today FRITSCH is one of the world's most important companies for laboratory instruments - at least when it comes to milling and sizing. On every continent there is hardly a laboratory without FRITSCH instruments. And the next generation of the family takes over the baton to continue the success story together with the FRITSCH team.
To the next 100 years!
This is what FRITSCH stands for - today and tomorrow
International standard in the laboratory

FRITSCH laboratory instruments for milling, sizing, sieving and dividing are worldwide standard and PULVERISETTE, ANALYSETTE and LABORETTE synonyms for efficient, reliable work in industry and research. Satisfied customers in almost all countries of the world rely on the quality, experience and service of FRITSCH. This makes us proud and motivates us even more.

Quality made in Germany

Only what we produce ourselves, we really have under control. This is why all FRITSCH products are manufactured according to special, constantly monitored quality standards in our own production facilities at our German headquarters in Idar-Oberstein - with a vertical range of manufacture that is one of our particular strengths.

State-of-the-art production

FRITSCH works according to the latest standards on a production area of almost 5,000 sqm. With ten high-performance machines in CNC prefabrication, progressively equipped assembly workstations, its separate areas for welding, gluing, painting and high-voltage testing, as well as a pneumatic dispatch system to the administration building. Everything is air-conditioned throughout, with good air quality and efficiently heated by ceiling radiators. For good quality through good working conditions.

Innovation as a task

In 100 years of company history, it has always been decisive innovative ideas that have brought us forward. Today, they originate in the FRITSCH development department, from the first sketch to the prototype, which is brought to series maturity in endurance tests - always inspired by the practical everyday work of our customers and in close exchange with the FRITSCH laboratory.

Making good products even better

We develop and build the high-tech laboratory mills of the FRITSCH premium line according to this principle. More power makes them stronger than comparable instruments. And even more practice-oriented equipment elements and functions make working with them even easier, more comfortable, faster and safer.

Our secret to success

What makes FRITSCH so special is its family-like atmosphere. And that should remain so in the future. With production in small series, without assembly line or chord. With committed training activities as an investment in the next generation. With good working conditions in all areas and a working environment that you enjoy coming to. And where everyone who belongs to the large FRITSCH family, feels that they are an important part of the entire company.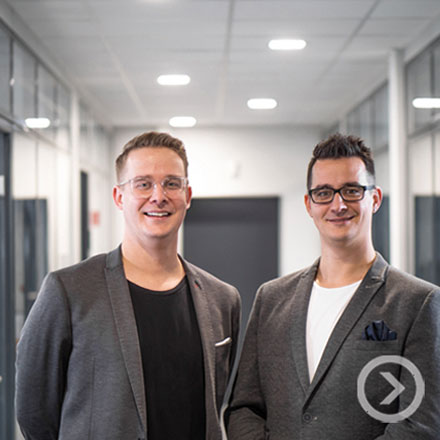 "Well, when I think about what our father here has built up and noticeably advanced over the last 10-15 years, that's a big footprint we're stepping into."
Sebastian Fritsch, Managing Director
"I see the big advantage in Sebastian and me being so different."
Max Fritsch, Commercial Director